Cuti-cuti with us at Southern Marina Residences
October 28, 2020 | Living
With many of us staying home, escape to serene waterfront living from the comfort of your couch
Imagine looking out on to serene, blue waters and a gentle ocean breeze dancing over your skin. Feel the salty sea air as you watch beautiful sunsets over the horizon.
Sounds like heaven doesn't it? If you've been seeking a temporary escape from your home during these times, there's no better way to do it than through our unique virtual reality experience.
Sit back and indulge in some peace and quiet overlooking the three marinas around Southern Marina Residences. Best part is, you don't even need to leave your couch!
Take this opportunity to transport yourself to an idyllic vacation by the water with expansive, panoramic views of Johor, Singapore and Puteri Harbour.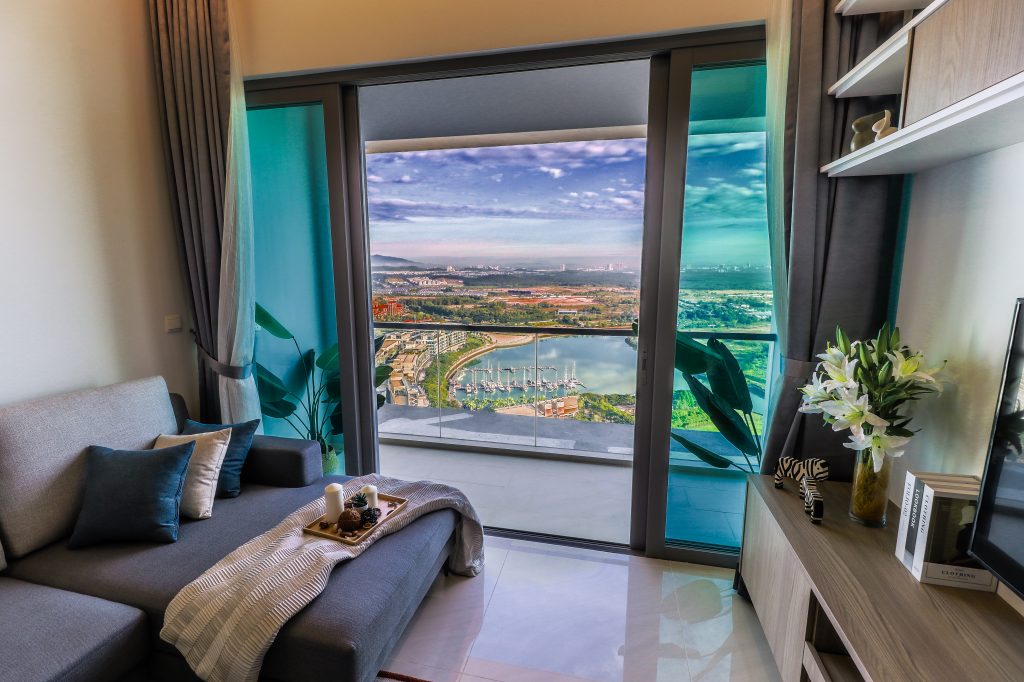 Our 360° virtual tour allows you to step right into our spacious units, accentuated by its high ceilings and large panoramic windows to invite the outdoors in.
The best part of any holiday is cozying up on the large fluffy hotel beds after a long day of sights, so we've recreated the perfect hotel room for every unit. You'll never have another sleepless night while being surrounded by such tranquility.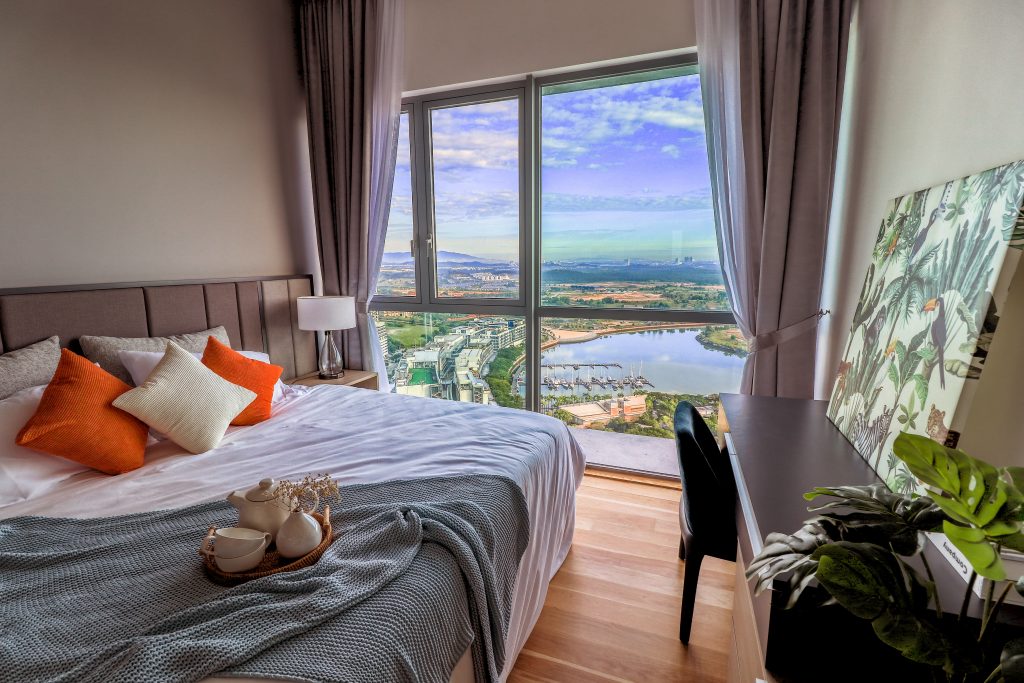 Spacious bathooms featuring built in imported sanitaryware and built in hot water systems mean residents never have to worry about enjoying a relaxing hot shower.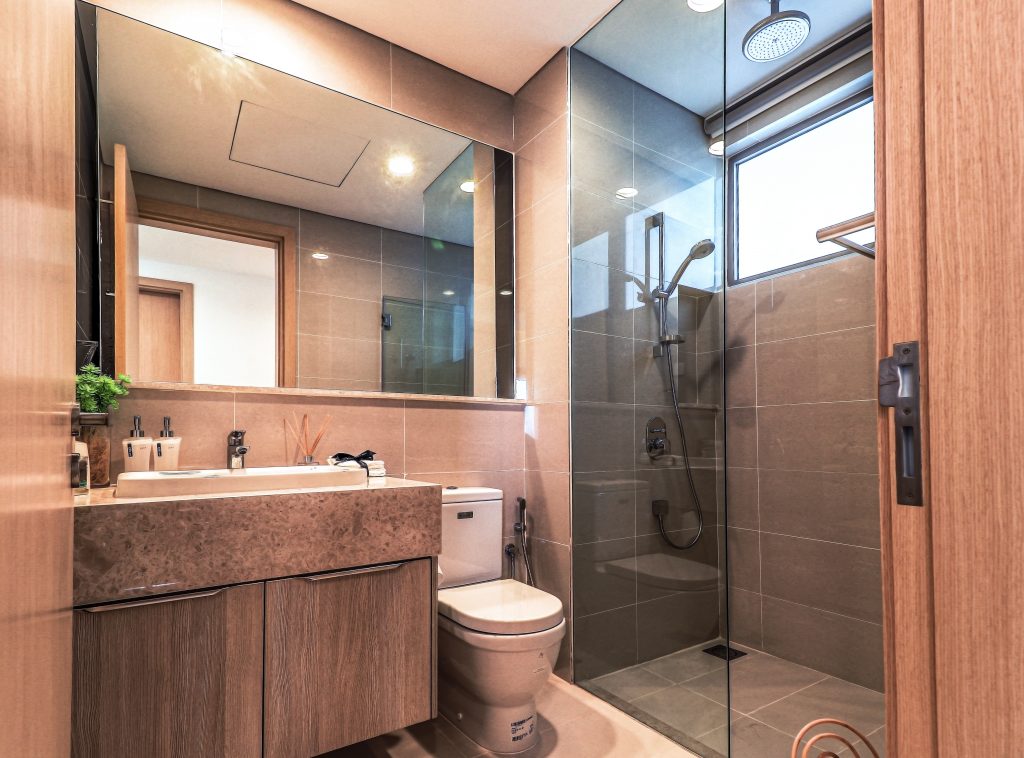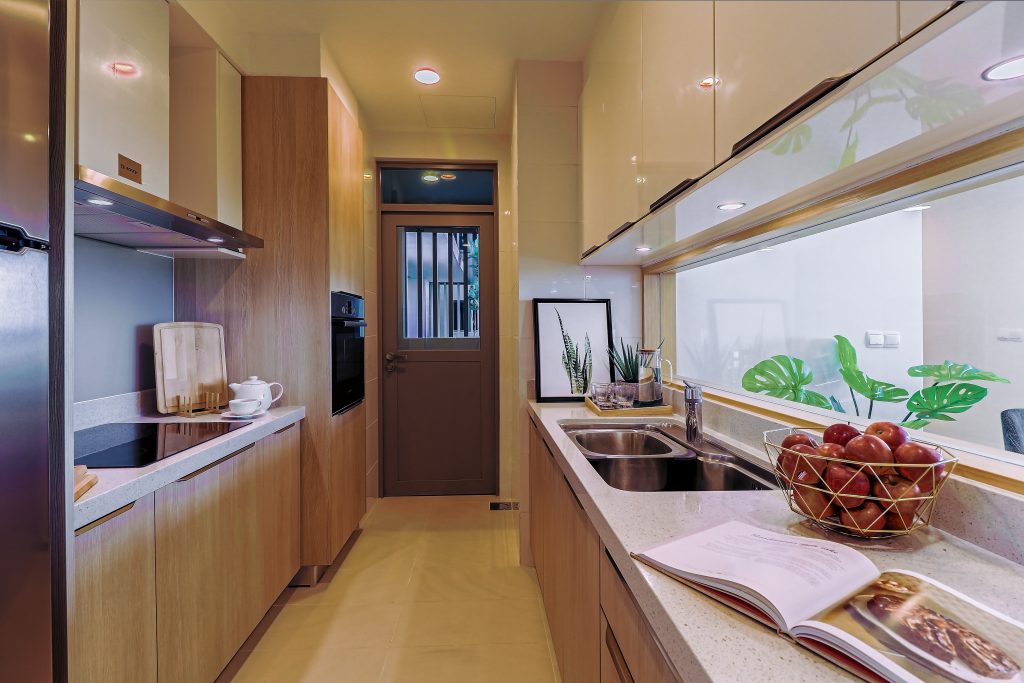 Our kitchens are a work of art – fully fitted kitchens complete with the best European branded appliances transform home cooks to professional chefs. Serve up delicious meals for the entire family.
As the epicenter of any home, we put extra care into designing kitchens that are both practical and beautiful to look at.
Step into our facilities deck overlooking the marinas, such as our 50m saltwater lap pool that truly encapsulates the best part of waterfront living. Imagine yourself enjoying the best facilities right downstairs – you'll never even have to leave the property!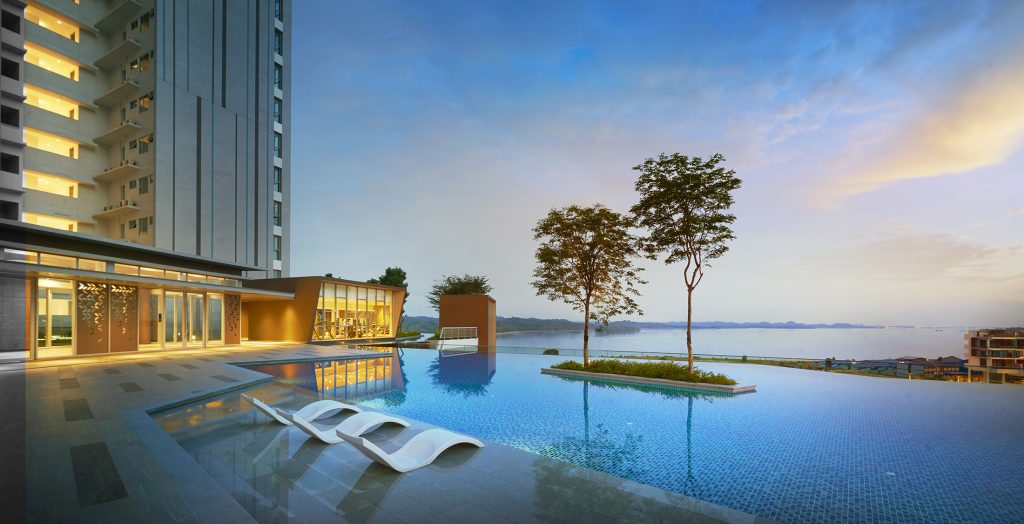 Enjoy resort living with our huge variety of other facilities, such as a children's wading pool and interactive gym, jacuzzi, a spacious gymnasium, steam room, tennis and basketball courts amidst lush greenery and perfectly landscaped gardens.
Well, what are you waiting for? Our 360° virtual tour is available right now for all your viewing pleasure. Plug into a little slice of paradise at Southern Marina Residences and let all your stress fall away.